Talk to your (radio) brand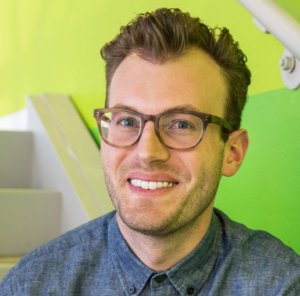 What does the Internet look like without screens? And how does it affect radio when our navigation on media is voice controlled? We are about to find out. Within three years, 30 percent of all web-browsing sessions will be done without a screen. More than 56 million screenless devices like Google Home and Amazon Echo are expected to ship worldwide this year. For some, screenless digital time will eclipse digital screen time. Join Chris Ferrel as he explores how radio and brands can embrace the Screenless Internet.
Questions we'll answer:
Why is the Screenless Internet set to explode in the next five years?
How should my digital marketing strategy evolve for voice-activated technology like Google Home, Apple AirPods, and Amazon Echo?
What are effective digital ads in the Screenless Internet?
Chris Ferrel is a digital strategy director at The Richards Group, where he leads the digital marketing efforts for some of America's best-known brands in retail, CPG, fashion, and technology. As a public speaker and guest lecturer, Chris has presented at South by Southwest. His SXSW solo sessions have been described as "the surprise of SXSW", "a day five highlight" (CJRW), "a key trend… engaging and informative" (Contagious Communications), and "a fascinating talk" (WCRS London).